It's been a long time since my last post. I have no excuses - I was slacking.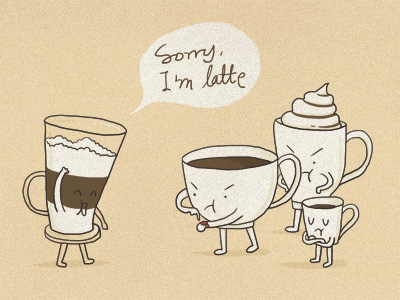 A lot has happened this month. I moved to a brand new city, into a new apartment and started a new job. My apartment is now half furnished so I'm monitoring kijiji for dining room chairs and barstools. I don't absolutely need these furniture to live, but they would make me feel more comfortable and more 'at home'. Right now I wheel my computer chair (left by the previous tenant) to wherever I need to sit.
One the finance front, I got my first paycheck and I made a payment towards my student loan immediately. On the other hand, the sizes of my credit card bills for June and July make me cringe in shame. I shall just take comfort in thinking a good trunk will come back to me if I pass my probation.
Now let's take a look at how I'm doing with my 2013 goals so far:
Personal Finance Goals:
- Create a budget and stick to it -
budget created, not doing such a great job sticking to it so far. I'm gonna give myself another month because the initial costs of setting up being high is not unexpected.
-
Salary Goal:
$40,000 this year (before tax, from July to Dec):
My base salary should be $36,500, and working overtime on some days offs should bump me up to $40,000. -
Not doing well so far, my lunch hour is extended by 0.5 hour to 1 hour because I'm constantly running behind schedule and so my pay is going to take a small hit. On top of that, I probably won't be qualified for overtime work until I pass my probation in October.
-
Debt Goal:
Reduce student debt to $20,000 this year:
Should be feasible if I contribute $1000 per month plus my reimbursed moving expenses.
On track, I will do a student debt level update early august.
-
Investment Goal:
$3000 Retirement/Investment portfolio:
Already have $1500, and save an additional $250 x 6 months should get me to this goal.
On track, right now my set contribution is $200 per month and everything is in a TFSA account.
Professional Goals
- Pass both licensing exams -
One passed, waiting for results on the other one.
- Become competent in 2 sub-specializations -
It looks like I will definitely become competent in 1 sub-specialization. I will work on the 2nd one once I pass probation.
- Create an LinkedIn profile -
I think I will wait until after I pass my probation for this one.
Personal Goals:
- Make new friends in Alberta -
Still trying, it sure is hard. I would only call one of the girls at work a friend, the rest are still 'works in progress'.
- Exercise more -
I should modify this goal to something more concrete: 15 min of exercise a day and a 1 hour session a week.
- Volunteer -
On track, I have applied for multiple day events.
- Improve leadership skills -
On track, I'm looking to join a toastmasters club.
- Look for a relationship or some enjoyable dates -
Epic fail so far. The guys in Calgary are cute though.